Focus on Haverhill
Welcome to Focus on Haverhill, the official business guide to the town of Haverhill in Suffolk. If you're planning to relocate to Haverhill or would like to know more about the local business community this site has all the information or links you'll need.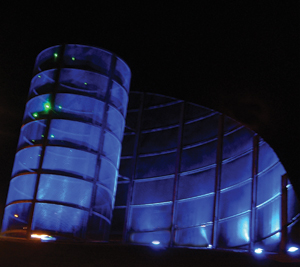 The Spirit of Enterprise
HAVERHILL is home to the world's first laser-lit roundabout. This iconic sculpture, positioned at the town's western gateway, signifies the spirit of enterprise and innovation that has long breathed life into the town. It is a striking symbol of Haverhill's rich industrial profile, its status as a manufacturing centre of excellence and its leap into the age of technology.
Designed by Rob Olins, following consultation with local schools and organisations, the sculpture was commissioned in 2000. A staggering 70% of local businesses were involved in funding the project. There is a strong tradition in Haverhill of business working in partnership with the community.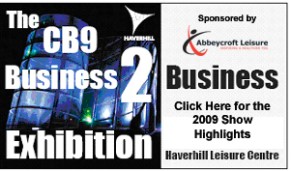 Haverhill is a busy, vibrant market town about 60 miles north east of London. With good links into the capital, great access to motorways, air and sea ports, and lying in some of the most important development land in the East of England, Haverhill holds a winning hand.
The town's strategic location creates a wealth of opportunities, ranging from its enormous potential as a leading business and investment 'hotspot' through to establishing Haverhill as a key regional presence.
Haverhill is a town that embraces change and is now moving forward into an exciting future as a thriving cultural, economic and residential location. It is the fifth largest town in Suffolk, and also the fastest growing town in the county.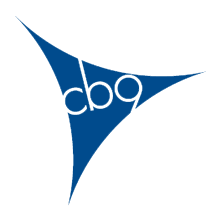 In 2006 a new brand identity was created for Haverhill. The logo's triangular shape represents the town's position on the borders of Cambridgeshire, Essex and Suffolk, and its proximity to Cambridge, Stansted Airport and the M11 corridor. Through referencing the Haverhill postcode - 'CB9' - the logo amplifies the Cambridge locale.
All the energy, warmth and vigour of the town's character is captured in the buoyant appearance of the logo.